Tinjauan Wisata Madura dalam Bingkai Media Massa
Abstract
Media memiliki kekuatan dalam mempersatukan informasi lalu lalang tiada henti. Kejeliannya memuat setiap tema dapat membuat informasi yang terkait menjadi booming dan terus menerus mendapat perhatian masyarakat. Kehadiran media non mainstream ikut meramaikan beredarnya informasi sekaligus mengangkat nama sebuah destinasi wisata. Menjadi sebuah kekuatan tersendiri saat bahasan tentang tempat wisata baru terutama di pulau Madura yang selama ini terkenal dengan pulau garam. Keindahannya patut dikunjungi sebagai alternatif wisata baik keindahan alam, wisata kuliner dan budayanya.
References
Cross, M. (2011). Bloggerati, Twitterati: How Blogs and Twitter Are Transforming Popular Culture. Santa Barbara, California: Praeger
Fuchs, C. (2014). Social Media a Critical Intorduction. Los Angeles: SAGE
Gane, N., & D. Beer. (2008). New Media, The Key Concepts. New York: Berg.
Holmes, David. (2012). Teori Komunikasi, Media, Teknologi, dan Masyarakat. Yogyakarta : Pustaka Pelajar
Nasrullah, R. (2012). Komunikasi Antar Budaya di Era Budaya Siber. Jakarta: Prenada Media
West, Richard dan Lynn H. Turner. (2008). Pengantar Teori Komunikasi: Analisis dan Aplikasi, Jakarta: Salemba Humanika.
DOI:
https://doi.org/10.25008/jpi.v1i1.4
Refbacks
There are currently no refbacks.
---
Indexed by: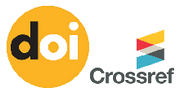 ---
Copyright of Jurnal Pewarta Persatuan Wartawan Indonesia

This work is licensed under a Creative Commons Attribution-NonCommercial-ShareAlike 4.0 International License.
---
ALAMAT REDAKSI
Pengurus Pusat Persatuan Wartawan Indonesia Gedung Dewan Pers lt. 4 Jl. Kebon Sirih No. 34 Telp. 3453131; 3862041 Faks 3453175 www.pwi.or.id
Contact Person:
 Prof. Dr. Rajab Ritonga (WA 0811133471)