Kepemilikan Media dan Isi Pemberitaan Koran Tempo
Abstract
Kepemilikan media, khususnya surat kabar di Indonesia saat ini menunjukkan pemusatan kepemilikan, terpusat pada beberapa nama pemilik modal seperti Kompas Group, Jawa Pos Grup, Globe Media Grop, Media Indonesia grup, dan Tempo Inti Media. Situasi ini menjadikan keberagaman isi media (diversity content) tidak terjadi karena tidak ada keberagaman pemilik (diversity ownership). Akibatnya terjadi proses industri budaya bersifat massal. Dari kondisi tersebut kepentingan dan pemilik media harusnya diabaikan, namun dalam prakteknya di Indonesia sulit dilakukan. Penelitian ini bertujuan untuk mengetahui bagaimana media, khususnya Koran Tempo bisa bersikap berimbang menyiarkan pemberitaan yang berkaitan dengan kepentingan para pemiliknya. Masalah penelitian ini adalah bagaimana kepemilikan dan isi pemberitaan Koran Tempo dilihat dari perspektif strukturasi Giddens. Hasil penelitian ini menunjukan, isi Koran Tempo tidak semata-mata mempublikasi apa-apa yang diharapkan oleh pemilik modal. Namun tetap berkiblat dari rapat redaksi, ide dan gagasan dari para anggota redaksi. Kesimpulan penelitian ini adalah isi pemberitaan Koran Tempo  yang disajikan tidak semata-mata mengikuti kebutuhan pemilik modal yang dianggap menjadi penentu isi dari surat kabar sebagai bagian dari industri budaya.
References
Adian, Donny Gahral. (2011). Setelah Marxisme. Depok: Penerbit Koekoesan
Einstein, Mara. (2004). Media Diversity: Economics, Ownership, and the FCC. Lawrence Erlbaum Associates, Inc.
Fasta, Feni. (2006). Kontestasi antara kepemilikan silang media dengan isi pemberitaan media massa : Studi tentang kasus negotiable certificate of deposit (NCD) fiktif terkait Hary Tanoesoedibjo dalam pemberitaan RCTI, TRIJAYA FM, dan TRUST. Program Studi Komunikasi Media, Departemen Ilmu Komunikasi, Universitas Indonesia.
Giddens, Anthony. (2011). The Constitution of Society: Teori Strukturasi untuk Analisa Sosial. Yogyakarta: Pedati
Hassan, Robert and Julian Thomas. (2006). The New Media Theory Reader. USA: Open
University Press McGraw-Hill.
Hendricks, John Allen. (2010). The twenty-first-century media industry : economic and
managerial implications in the age of new media. London: Lexington Books.
Hitchens, Lesley. (2006). Broadcasting Pluralism and Diversity: A Comparative Study of Policy and Regulation. USA: Hart Publishing.
Jenkins, Henry. (2006). Convergence Culture: Where Old and New Media Collide. New York: University Press.
Jones, Pip. (2009). Pengantar Teori-teori Sosial. Jakarta: Yayasan Obor Indonesia
Littlejohn, Stephen W. (2002). Theories of Human Communication, 7th ed. USA: Thomson Wadsworth
Littlejohn, Stephen W & Karen A. Foss. (2008). Theories of Human Communication, 9th ed. USA: Thomson Wadsworth
Miller, Katherine. (2002). Communication Theories. USA: McGraw-Hills
Nainggolan, Bestian. (2017). Market Typology, Concentration, and Competition of National Media Conglomerate in Indonesia. Jurnal Komunikasi Ikatan Sarjana Komunikasi Indonesia. Vol 2(1): 27-32.
Nastiti, Aulia Dwi. (2011). Potret Industri Media Massa di Indonesia dalam Kerangka Analisis Ekonomi Media. Program Studi Komunikasi Media, Departemen Ilmu Komunikasi, Universitas Indonesia
Ritzer, George. (2012). Teori Sosiologi. Yogyakarta: Pustaka Pelajar
Smelser, Neil J. (1973). Karl Marx on Society and Social Change. London: University of Chicago
Shoemaker, Pamela. J., and Stephen D. Reese. (1996). Mediating The Message: Theories of Influences of Mass Media Concent. Second Edition. USA: Longman Publisher.
Wayne, Mike. (2003). Marxism and Media Studies. Virginia, USA: Pluto Press.
DOI:
https://doi.org/10.25008/jpi.v1i1.1
Refbacks
There are currently no refbacks.
---
Indexed by: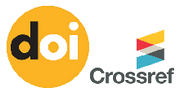 ---
Copyright of Jurnal Pewarta Persatuan Wartawan Indonesia

This work is licensed under a Creative Commons Attribution-NonCommercial-ShareAlike 4.0 International License.
---
ALAMAT REDAKSI
Pengurus Pusat Persatuan Wartawan Indonesia Gedung Dewan Pers lt. 4 Jl. Kebon Sirih No. 34 Telp. 3453131; 3862041 Faks 3453175 www.pwi.or.id
Contact Person:
 Prof. Dr. Rajab Ritonga (WA 0811133471)